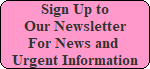 THINGS TO KNOW
Preferably arrive ready dressed for class, ideally not more than ten minutes before the start. Dancers must supply their own mask or face covering if they require to wear one.

All possessions being brought into the building MUST fit into a plastic carrier bag
Outdoor shoes have to be taken off in the entrance hall and placed in the carrier bag, along with any other clothing which also has to fit in the bag. In most cases it will be simpler for parents to take jackets away with them or for older pupils to leave coats in the car as they are being dropped off. Once dance shoes are on and any extra dance shoes taken out of the bag, all other possessions must be placed inside the bag. Hand sanitiser will be dispensed in the entrance hall.

All younger pupils will be taken to the toilet if they ask. Should a student require to use the toilet, Dance Bank personnel will clean/wipe down toilet after use by Primary school children and younger. Teenagers and adults will be asked to use a bacterial wipe.

Sanitiser, Paper towels, anti-bacterial wipes and ppe will be in use by Dance Bank staff.
Changing Rooms cannot routinely be used.
Only participating pupils may enter the building.
Parents must socially distance outside the entrance door before class and again at the end.
There is a demonstration video available and a link from here to give you an idea of what to expect.